The Romantic Road: Wurzburg, Rothenburg ob der Tauber, Augsburg, Fussen, and Munich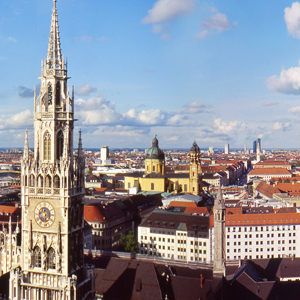 The Romantic Road
Step back in time with a visit to the picturesque countryside of the celebrated Romantic Road in Bavaria. Drive along panoramic byways to see fairy tale castles, medieval towns with ancient fortifications, and plenty of quaint shops. Pick up your rental car in either Frankfurt or Munich, and finish in Munich or Frankfurt.
Includes:
1 Night Würzburg
1 Night Rothernburg ob der Tauber
One 3-Course Dinner in Rothenburg ob der Tauber
Nightwatchman Tour in Rothenburg ob der Tauber
1 Night Augsburg
1 Night Füssen
1 Night Munich
1 Week Compact Manual Car Rental
Romantic Road Map and Suggested Driving Itinerary
Daily Breakfast
About Avanti Destinations
MISSION STATEMENT
Avanti Destinations connects the components for customized international travel utilizing our technology and educated staff. We deliver a unique vacation experience solely through acting as the travel agents' travel agent!
WHO WE ARE
Avanti Destinations, formed in 1981, is a customized international tour operator, and a long time member of USTOA and ASTA. We are headquartered in Portland, OR and privately owned.
WHAT WE DO
We offe
...