East Coast Spectacular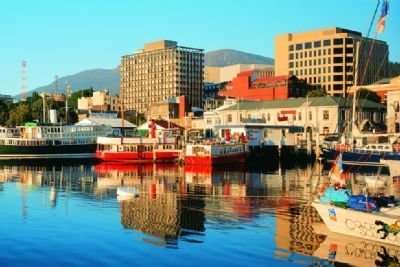 East Coast Spectacular
Stretch down the eastern coastline, absorbing culture, scenery, and a whole lot of sun on our East Coast Spectacular tour. Hitting all the major spots up the coast, you'll experience Melbourne, the metropolitan cultural center of Australia, the natural beauty of Tasmania, the crystal clear waters of the Great Barrier Reef, the iconic sights of Sydney and so much more! City life is great - that's why we'll have time to explore thee of the major cities - but there's much more for you to see in Australia. Whether you're enjoying the Koalas and Kangaroos, in the Wild tour (a perfect opportunity to appreciate Australia's diverse wildlife), the Port Arthur tour around the lesser discovered Tasman Peninsula, or snorkeling with the wide array of aquatic life on the Great Barrier Reef, this tour has you hitting all the hot spots the East Coast has to offer.
Your Itinerary Includes:
Roundtrip airport transfers
3 nights Melbourne
Great Ocean Road Day Tour
4 days mid-size rental car
2 nights Freycinet National Park
2 nights Hobart
Bonorong Feeding Frenzy
3 nights Palm Cove
Reef Magic Outer Reef Cruise
3 nights Sydney
Sydney Opera House Backstage Tour
BridgeClimb Summit - Day Climb
Meals: 3 breakfasts, 1 lunch
Adventure and Active
Educational and Learning
Family Vacations
Romance and Honeymoons
Safari, Animals, and Wildlife
Spa and Fitness Trips
Sun and Sand

Customizing the travel experience, Swain Destinations is the leading U.S. provider of completely personalized exotic vacation experiences. Since 1987, Co-Founders Ian and Linda Swain, and their dedicated team of destination experts have offered American travelers the opportunity to design distinctive trips to intriguing international locales, including Australia, New Zealand, the South Pacific, Asia, India, and Africa. From adventure-packed trips to leisurely getaways, Swain Destinations curates
...